Frequently Asked Questions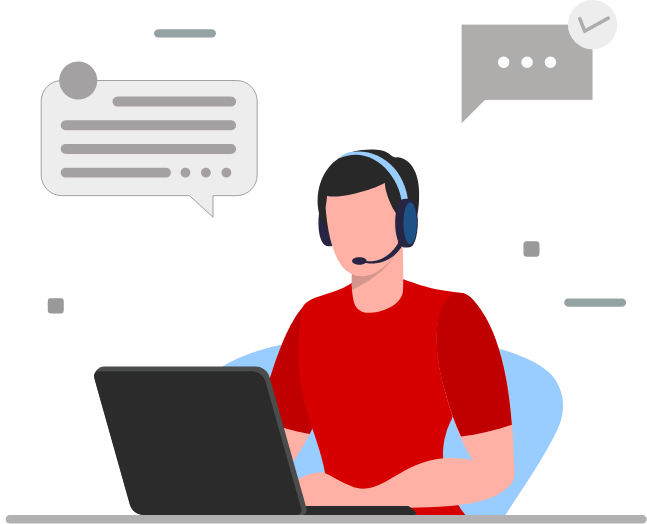 How do I contact Client Services?
If you have any questions about our service or need to update a member's account, please call or email our Client Services team. We can also help you with reports, reconciliations, Navigate (our online portal), etc.
Who should I refer my past-due members and consumers to if they have questions about their bill?
If past-due members have any questions about their bill, please refer them to our trained collections specialists
Who do I talk to about adding other services to my contract?
If you have any questions regarding the services offered at First Credit Services, our sales team is available to you
(800) 606-7066, ext. 2010 or (732) 305-8310
How do I access my Month-End Statements?
Monthly reconciliations and reports can be downloaded from our secure portal, Navigate, which can be accessed from the "Login to Client Portal " link above on the top of this page. Contact us at support@fcsbpo.com to learn more about the site, we are here to help!
How do I place new accounts?
Either your club management / billing company will send accounts directly to us, or we will help you set up a process to manually send placement files to us for collections. Once we receive your accounts, we will forward a "new account acknowledgement report" to you via email so you can confirm that what we've received is 100% accurate.
Where do I access accounts that I've placed with you?
You have 24/7 online access to your accounts in our system, as well as reports, by logging into the online portal, Navigate from the link "Login to Client Portal" above.
Why haven't I received my check yet?
We close our monthly billing cycles at the close of business on the last day of each month. It typically takes our Accounting department 14 business days to review all client reconciliations to confirm 100% accuracy, so please expect your checks in accordance with this reconciliation schedule.
Where do I get my Navigate login and password?
When you signed your service agreement with us, you should have received an email from our Client Services team where you can access your Navigate ID and Navigate password.
Having an effective early intervention strategy is the best way to lower your roll rate, reduce the amount of bad debt you send to collections, and improve customer loyalty. Our OmniXp platform enables us to connect early with your past due accounts and work with them to find the appropriate resolution. Our world-class collection expertise provides a customer-oriented, cost-effective, and personalized approach to target and collects from customers in their earlier stages of delinquency


We understand how important an effective collections strategy is to the running of your business, and focus our resources on your most pressing concerns accordingly to handle late stage collections. Our late-stage collection service is built to definitively approach seriously delinquent accounts with a concentrated effort to urge immediate payment.
We offer a wide range of services designed to be a true extension of your billing office. Our extended business office services provide you all the assistance you need. We review your processes, identify trends, and provide highly effective solutions. FCS collaborates with you to streamline workflow, increase account resolution, maximize future collections and deliver effective results.


Customer Experience Solutions
We understand that mindful communication with consumers is the key to success during the first contact and beyond. In addition to helping consumers feel more individually appreciated and in control, our customer-centric strategies make each engagement more valuable. Our expert staff who are trained in the art of customer engagement and our ability to leverage advanced technologies ensure that you get the best customer engagement services for all your needs.
The latest from First Credit Services
21 June 2023
Our client operates a chain of high-volume health clubs. They saw the amount of time their managers and front desk...
Need help or have a question?